Description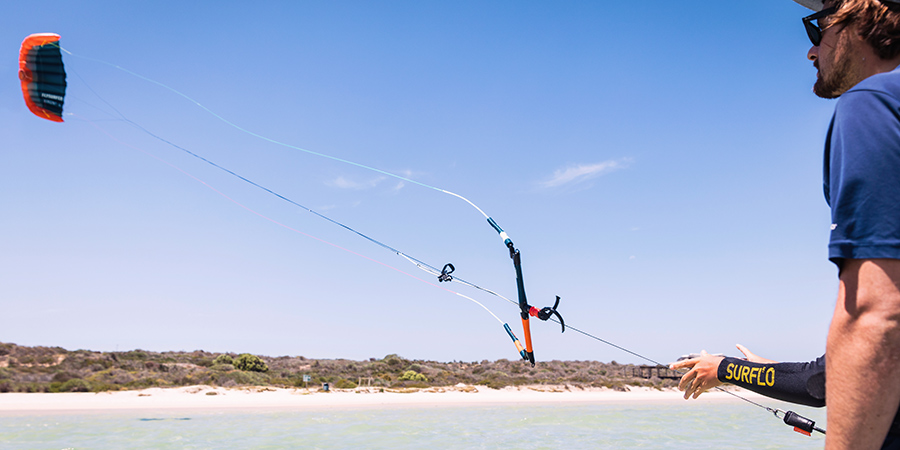 B-SAFE SYSTEM
The B-Safe System is guided through sliding rings outwards along the A-Level. After activating the quick release, the bar slides up the 5th line and the kite is reefed horizontally in the middle. This removes the pressure in the kite and allows it to come down powerless through the wind window. The VIRON3 can be reactivated upon demand and is immediately ready to re-launch.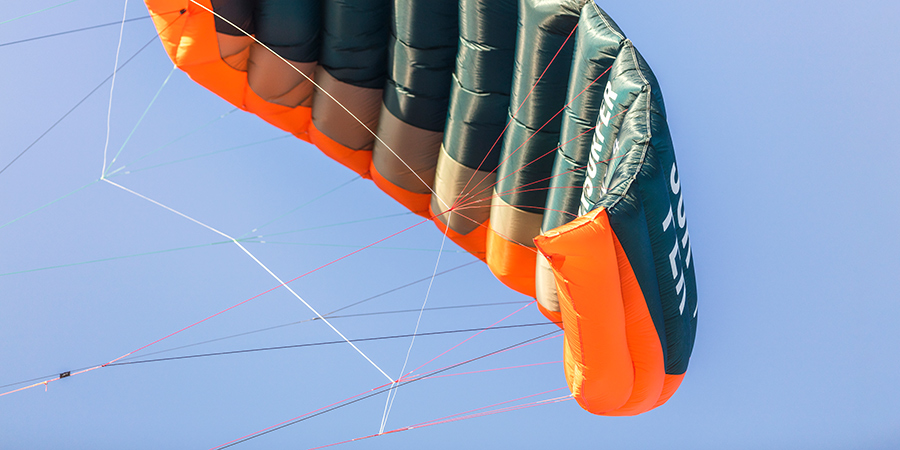 SIMPLE BRIDLE CONCEPT (A+Z)
The Simple Bridle Concept has an A-level bridle, as well as brake level bridle (Z) and comes without a mixer (pulley system). The direct connection of the flying lines, achieves light bar forces for easy handling. The kite uses pulleys on each wingtip to improve feedback when steering. The excellent depower is significantly supported by the flattening of the leading edge which reduces lift. This combination of features never lets the VIRON3 accelerate abruptly, which greatly increases control in stronger winds and makes the kite more predictable.
IMPACT ABSORBING TECHNOLOGY
Durability and quality are essential for training use. The VIRON has a special material mix that features double stiched seams, reinforced ribs and straps at load points. Elastic, air-permeable mesh panels are integrated in the chambers to absorbs the impact energy. The top and bottom sail is made out of our proven 32g DLX+ fabric (Double Rip Stop).
AUTO-RELAUNCH
The VIRON3 is the only closed-cell foil kite to have such an effective auto-relaunch. The kites outline and thick profile mean the VIRON3 can be relaunched with very little effort simply by turning the bar. Ideal for children!
SELF INFLATABLE
FLYSURFER significantly improved the inflation of the VIRON3 by including a sharknose in the leading edge and integrate rigid foils around the air intake valve. These allow the kite to form its wing profile faster and maintains optimal dynamic pressure during turning. The start and (water)restart is faster and kite control further increased.
AUTOMATIC DRAINAGE SYSTEM
The VIRON3 has a large air intake that reaches up to the trailing edge and largely prevents possible ingress of water. The drainage system is integrated into the whole trailing edge of the kite and ends in the form of hand-wide openings at both wing tips. This allows water and sand to drain automatically from the kite, without affecting the kite's flying behaviour.